Team collaboration, or more importantly, EFFECTIVE team collaboration,  is one of the most crucial components of long-term business success.  When a crisis like the Covid-19 pandemic hits, it is imperative for companies to collaborate more than ever in order to solve changing, complex problems that may have long-term implications.
Research shows collaboration is a major determinant in how organizations handle crises, like the pandemic.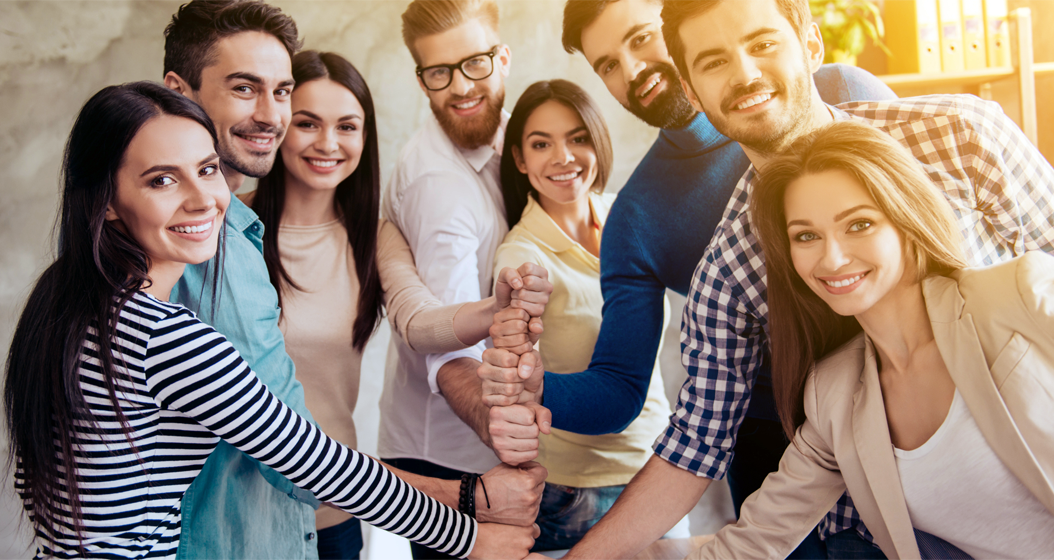 Covid 19 has changed a lot more than just our weekend plans. From global markets to businesses to corporate offices, many have witnessed a dramatic amount of change and uncertainty. Many of the changes in modern work we have seen since the pandemic are here to stay. The organizations that have experienced success over the past year have learned to adapt, rather than waiting it out. Leaders and managers around the globe are learning to leverage virtual team-building activities in order to help their team connect, grow, and stay efficient.
Read these NexLevel Connection Tips to learn more:
1. Being More Available Promotes Team Collaboration
Firstly, a leader's presence is essential for team success. It shows you care about them and their objectives. Consequently, remote work removes day-to-day office interactions, being intentional about being visible has become more critical than ever. Make sure you give your team time, attention, and communication.
For example, share valuable advice and guidance often, and set expectations and deadlines as you would have before the pandemic. You can do this simply by making sure you have notifications enabled on important Slack channels. Make sure your emails are managed and you are actively booking time to connect with your team. These habits are essential so your team can feel your presence and the work routine seems more "normal," even if it's virtual.
2. Task Clarity Helps Your Team Collaborate
Make team interactions and task assignments fun and efficient. The latest trends for team communication and project management are unique and support the new norms of teamwork. For instance, the market is now filled with unique, practical, and efficient tools that are fresh and fun. You can replace older methods like email and local word documents/spreadsheets and introduce new platforms like Slack, Asana, or online documents/spreadsheets.
What matters most is that platforms allow:
Interpersonal connections
Real-time communication
Sharing of various sorts of data
Security of the network
Organization of data
In other words, doing this will not only allow you to become a better leader but also allow you to foresee potential pitfalls within your organizational management. These tools create clarity with team members around expectations, roles, and responsibilities and allow you to have effective conversations around performance management and accountability. Bring clarity to tasks and see your team increase their engagement & performance.
3. Effective Communication is Critical for Collaboration
Effective communication has always been the biggest challenge within a team, and with remote work, it's even more difficult AND increasingly more important!
Consider all the routine activities that happened in your office before the pandemic. Now, find an alternative to as many as you can.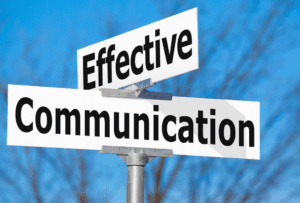 Use one-on-one text message conversations, Flowdock, or Slack for team chats.
Create a "Water-cooler" channel for sharing fun news, updates, and jokes.
Share interesting articles, have fun debates and create general office-related memes to have a good laugh.
Host virtual team-building activities like games, quizzes, or happy hour socials.
These activities help keep the office spirit alive even when everyone is dispersed and behind their screens. They allow team members to stay connected and ensure no one feels lonely, bored, or isolated.
In addition to communication channels, it's important to adjust your communication approach with individual team members. Understand the overall dynamics of your team and the differences between your team members. Who prefers detailed responses? Who is looking for the big picture? Does someone have a language barrier? Do some individuals work better under low pressure and do others deal well with shorter deadlines or multiple priorities? You should know and understand every team member individually and pay attention to their caliber, needs, and optimal work environment. Be intentional about your writing style, tone, and response, depending on the needs of each individual team member.
4. Celebrate Success & Accomplishments to Strengthen Team Collaboration
As a leader, make sure you give recognition to every team member individually and to the collective group as often as you can.
Sharing recognition among the team does many things:
 brings the team closer together
 reinforces ideal behaviors
 provides encouragement and motivation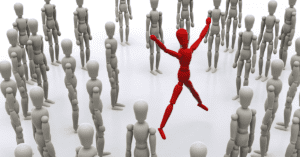 There are many ways you can go about recognizing achievements and similar to communication, it's important to understand the preferences of the individual before you decide HOW to recognize them. The "right approach" very much depends on the individual team member. Some team members want everyone to know what they have done, while others will want their recognition to be private. Some will want accolades while others would be content with a nicely worded email.
A few ideas are:
Use group chats and virtual notice boards
Add shout-outs to your weekly team meetings
Award an employee of the month
The more you recognize great behaviors, accomplishments, and results, the more of those outcomes you can expect therefore, continue to build up your team members and highlight their success. Building this into your team culture will breed confidence, satisfaction, and overall productivity.
5. Promote Small Talk To Support Effective Collaboration
Team building with social distancing can be a little tricky. Constant delays in communication and lack of face-to-face interaction create problems of their own. To compensate for these deficiencies, use virtual apps and platforms like Zoom, Google Meet, or Microsoft Teams to promote regular team connection conversations.
Promote a "talk-and-listen" culture and ask participants connection questions. We can it "Connection before Content" – take the time to ask participants personal and self-reflection questions, such as:
Share one accomplishment this week that's made you proud
If money wasn't a barrier, and you had the freedom to travel, where would you go?
What did you want to be when you grew up when you were a child?
Which of your strengths do you think is most useful in your role, and why?
6. Promote Sharing Feedback As a Step Towards Team Collaboration
Lastly, strong relationships are not just built during games, quizzes, and activities, they are also built through respectful conversations that include sharing feedback with each other.
During your next virtual session, ask every member to come with a list of:
"Gifts and strengths" they bring to the team
The weaknesses they wish to improve
What they think lacks in their team's collaboration
Above all, these conversations are critical to helping team members be vulnerable and real with each other and therefore help the team recognize their collective strengths and challenges. As the leader, support your team through these conversations and facilitate conclusions that help them move forward. This activity will encourage feedback from every team member, will provide data for collective analysis, and will allow team members to goals to improve their overall team collaboration.
Effective Team Collaboration in 6 Simple Steps
In conclusion, bringing your team together to build relationships, leverage strengths, and engage effective team collaboration, is certainly different now than before the pandemic. However, with the right knowledge, desire, and intention, it's achievable. What will work best for your team will depend on many factors; however, what's most important is doing something and taking the first step. Remember your team is made up of people so no matter what you do, always be real, authentic, and empathetic.
We've established that effective team collaboration is an essential part of business sustainability, especially in times of stress. If you want to learn about developing effective & sustainable team collaboration, NexLevel is the resource you're looking for. NexLevel can help you improve your team collaboration by offering personalized self-insights for each participant as well as carefully designed sessions on team discovery and effective communication.
You'll learn how to collaborate, communicate, and work together to build a healthy workplace environment.  Contact us today.
NexLevel's facilitated programs incorporate all the team collaboration tips listed above, allowing your team to experience teamwork in action. Your team won't just learn about teamwork, they actually experience it. The results speak for themselves.
In addition to team collaboration, Patrick Lencioni in his book 'The Advantage' states organizational health will surpass all other disciplines in business as the greatest opportunity for improvement and competitive advantage.