Finding the right employees and giving them what they want
Employee satisfaction has changed the organizational approach on to successfully attract, retain, and manage team members. COVID-19 has forever influenced the workplace as we know it; a universal understanding of the role a company's workforce plays in business recovery emerged. 
Organizations are now in search of qualified talent. It is becoming increasingly difficult for companies to find the right candidates for the job, but it is not because of a lack of talent. The challenges employers were facing pre-pandemic are becoming more pressing. Employees have shifted the way they want to work. The success of an organization will be based on their ability to navigate the new demands of the job market. 
Long periods of low hiring demand have given employers the opportunity to reconsider their approaches to talent acquisition.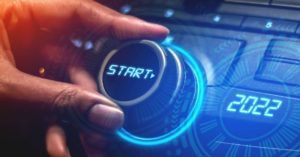 In this blog post we will be sharing a few of the reasons why your company might be struggling to find the right candidates and what today's employees are looking for in their job positions. 
The satisfaction of employees means focusing on mental health
The pandemic has taken a toll on everyone. The extreme stress has caused severe mental health issues and many employees, especially younger generations, are prioritizing their well-being. 
Employers need to implement mental health support and initiatives for their team members if they want to stay competitive. This is attractive to potential candidates and supports the retention and success of current team members. Certain benefits such as higher pay, flexible hours and additional paid vacation time are critical to employee wellness. 
Job seekers have shifted their priorities. Leaders and companies need to do the same to ensure these important resources are allocated appropriately. 
Employees expect flexibility in where they work 
A recent study showed that 88% of workers say when they're hunting for a new position, they will go out of their way to look for one that offers flexibility in their working location and hours. Organizations will need to leverage a flexible work model in order to secure & retain top talent. 
Team members around the world have grown comfortable with remote work. Especially those with children have benefited from working from home. There are certain industries better suited to remote work than others. In addition, there are job functions that are more effective in-person. Some people thrive in a remote-work environment, where others are more successful working in the office. 
 The coming years will be an opportunity for organizations to explore a variety of hybrid work models. There will not be a one-size-fits-all structure. Ask your employees what they are looking for and strive to create an innovative work environment that brings together the best of both worlds.  
The power of employees has increased
Power has shifted from the employer into the hands of the employee. The bar has been raised. There are companies offering more money to less experienced candidates, but employers are still struggling to secure the right talent. Now more than ever employees are voluntarily leaving their positions. The hiring process needs to ramp up in order to keep up with resignations. Employers need to adapt if they want to find the right candidates to fulfil their needs. 
What are candidates looking for in a job? 
Are their key priorities being considered?
What motivates them?
If a business wants to attract and retain the talent they must be able to answer these questions. They'll need to create a workforce that has the power to design their own careers. This will not only boost the motivation and engagement of their existing workers, but will gain the attention of new recruits.
Employee satisfaction includes team diversity
In a study conducted by Citrix, it was determined 86% of employees and 66% of human resources directors feel a diverse workforce will become even more important than it already is as roles, skills, and company requirements shift over time.
Leaders, create attainable and honest goals for tracking your diversifying progress. The efforts to build a diverse team need to be measurable and impactful. 
Productivity is now measured in a new way by employees
Measuring productivity the traditional way is a thing of the past. The old-fashioned belief that work can't get done unless it is done in the office no longer applies to today's workforce. Gone are the days of managers controlling when and where productivity happens.
Today's leaders instead need to measure the value of work versus the volume. Leaders need to provide space and trust the work will get done. Leaders will shift focus from the day to day to the end result
Employees want to work for a company that cares about the impact they can deliver to the business. They want to be empowered and honoured for their strengths. When they know their employer cares about them, they become very invested in their work and committed to delivering a results.
What are a leaders next steps?
Leaders need to start looking at hiring with a fresh pair of eyes. They need to expand their potential in order to attract the employees who can boost the organization's creativity and productivity.
Try tapping into a different pool of candidates. For example, parents who have put their careers on hold to care for children or retirees who are looking for more meaning in their days. You might consider part-time employees or contractors. Think about the needs of your business and some different ways they could be met. 
To keep up with the competitive job market, employees need to hone their current skills or acquire new ones in order to keep up their competitive advantage. There are tons of opportunities for team members to use their skills and grow into new roles. Make up-skilling a priority to attract and retain the candidates needed to help the company reach their goals. 
The pandemic has truly changed how team members view and approach their work. Leaders need to put in the effort to understand where they are coming from in order to hold onto their brightest and best employees. 
How has the pandemic changed the way you hire? Share your thoughts below.  
#employeesatisfaction #mentalhealth #todaysemployee #newworldofwork #satisfiedemployees
At NexLevel, we're experts in building healthy organizations through cohesive teams and engaged employees. We will help you and your employees become the high-performance team you've always wanted to be by focusing on collaboration, creativity, culture, and connection. 
Further reading: The Simple, Effective and Free Path to Loving your Work