emergenetics PSYCHOMETRIC ASSESSMENT
emergenetics is passionate about people and performance
Emergenetics helps companies, employees and teams discover their individual and collective strengths to overcome some of their most significant obstacles.
We leverage brain research, behavioural psychology, psychometrics, and learning experiences to bring out the best in people and organizations. 
Human nature is to shy away from differences. Emergenetics highlights individual styles and champions the power of diversity within teams.  
Technically, it is a brain-based psychometric assessment that highlights thinking and behavioural preferences. 
Practically, it is a shortcut to self-awareness and a bridge to understanding others. 
Relationally, it promotes respect, appreciation, and a desire to learn from others.  
Conceptually, it provides an agile framework to create new solutions and enhance collaboration.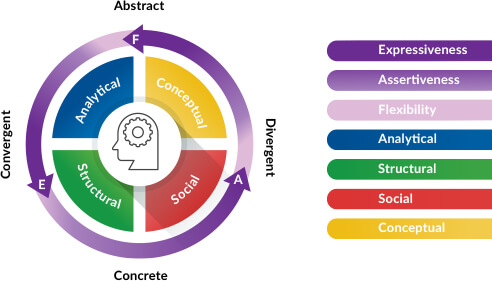 Benefits to Individuals:
Identify daily activities that play to strengths and those that require more energy.
Discover how to adapt behaviours to build trust and work effectively with others.
Benefits to Teams:
Develop a shared communication language that increases effectiveness.
Leverage the untapped cognitive potential to effortlessly deliver results.
Benefits to Organizations:
Successfully manage and embed organizational change.
Identify and create highly effective, innovative and productive project teams.
Four Ways of Thinking and Three Behaviours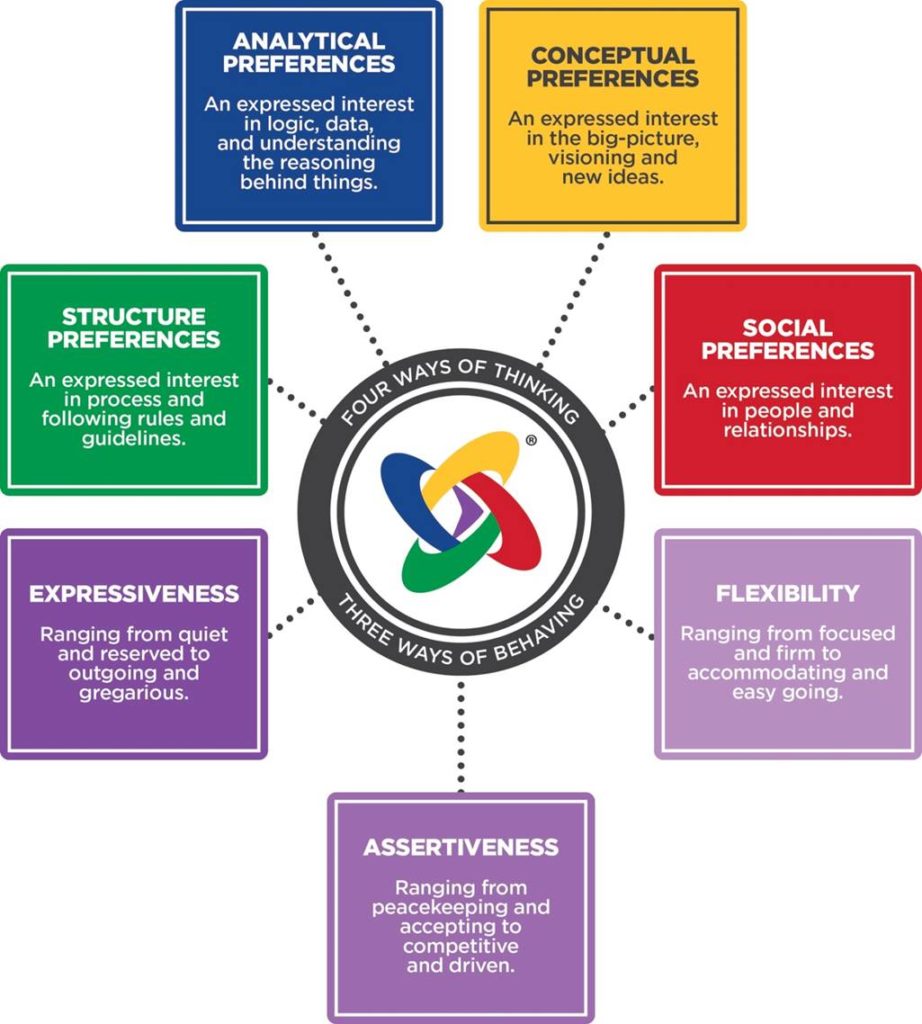 How is Emergenetics Different?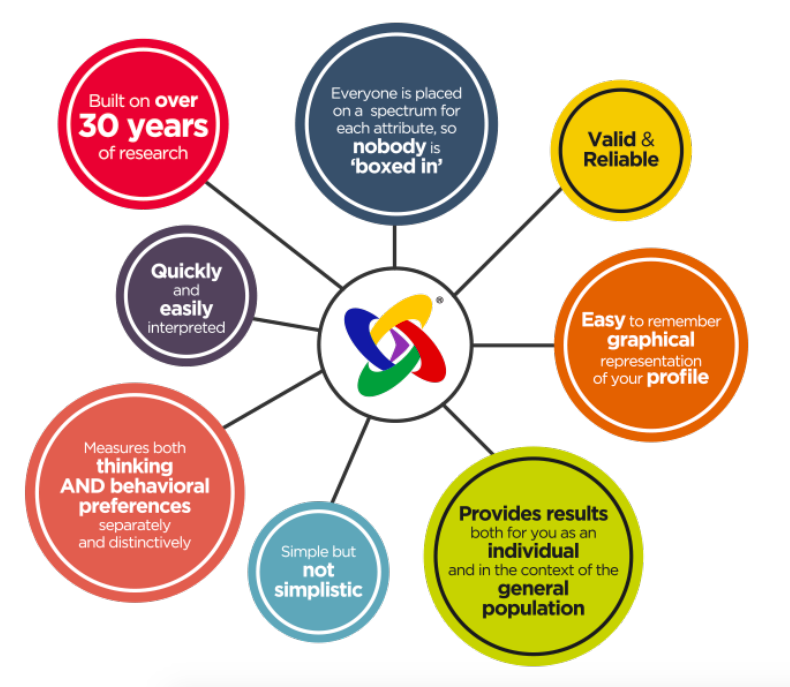 Your path to engaged employees, cohesive teams, and healthy organizations is easier than you think.