Team Building Initiatives
Awareness + Collaboration = Team Excellence
Immersive Learning.
Guaranteed.
It is proven people remember what they experience better than what they read or hear. Experiential learning statistically improves learning retention. Immersive activities expose people to observation and interaction and develop a heightened awareness by being present.
In a safe and fun environment, participants have the ability to dramatically improve their own self-awareness, develop strong relationships with team members, and leave with a toolkit full of skills to better collaborate and positively influence their team's success.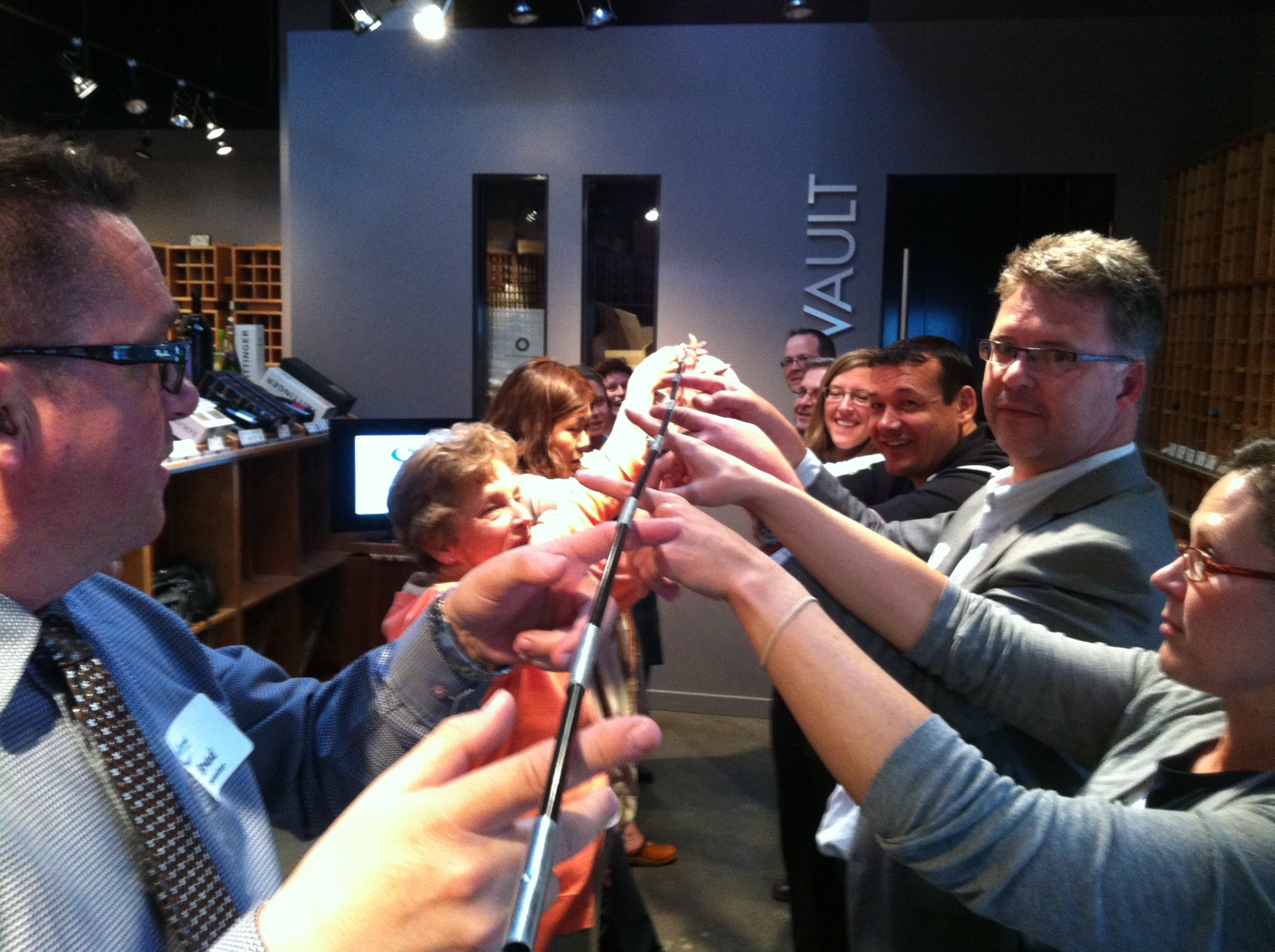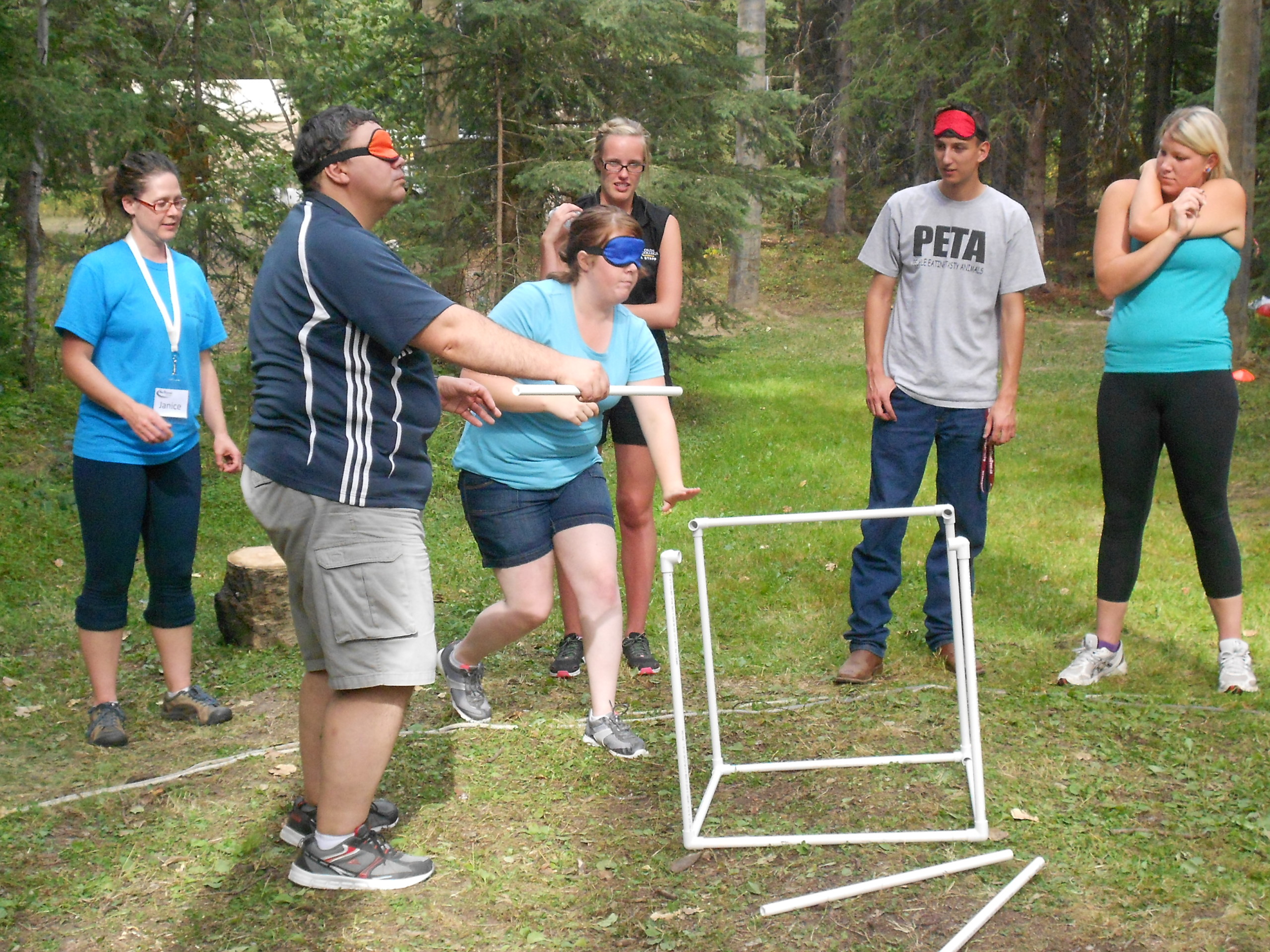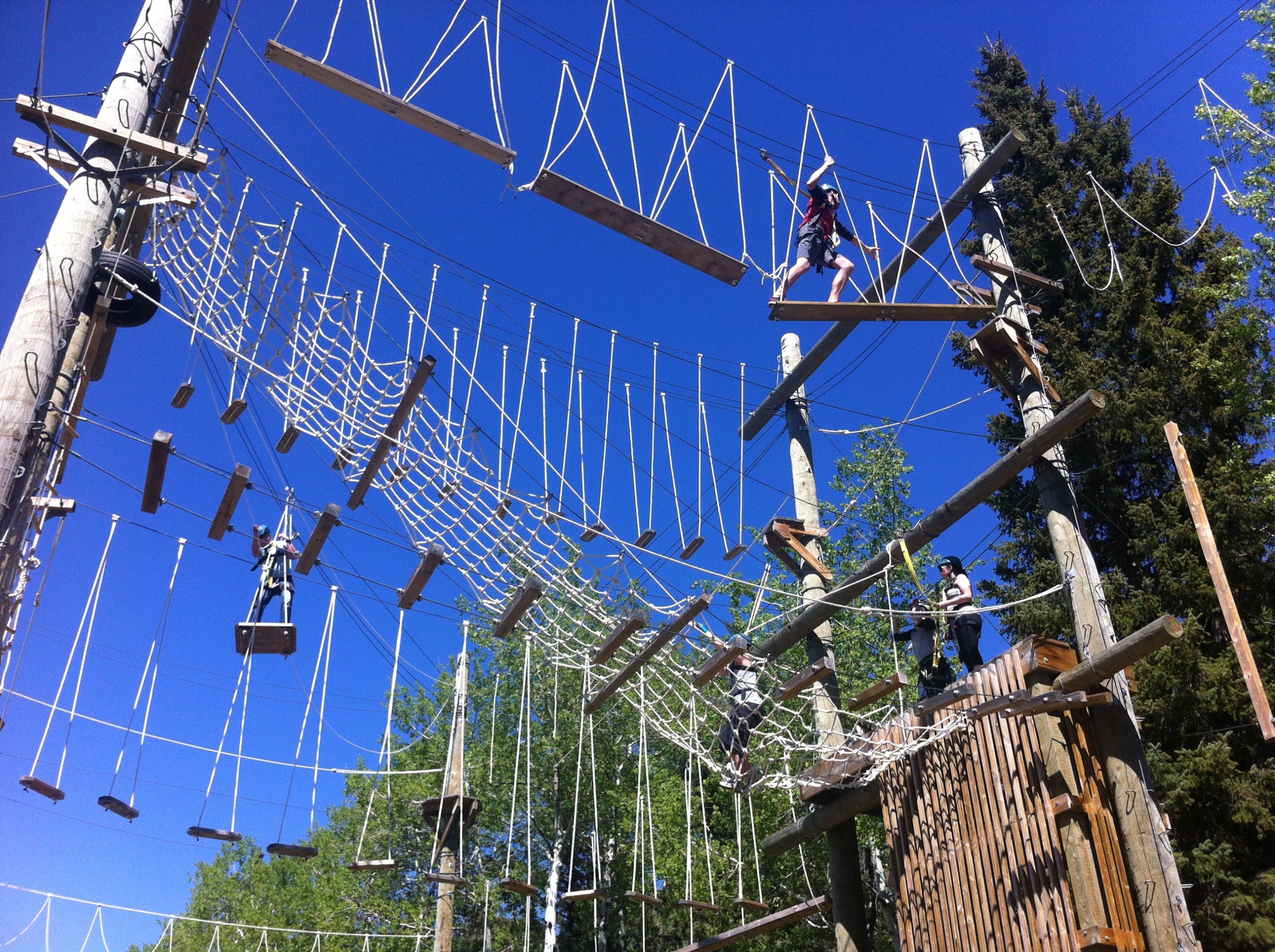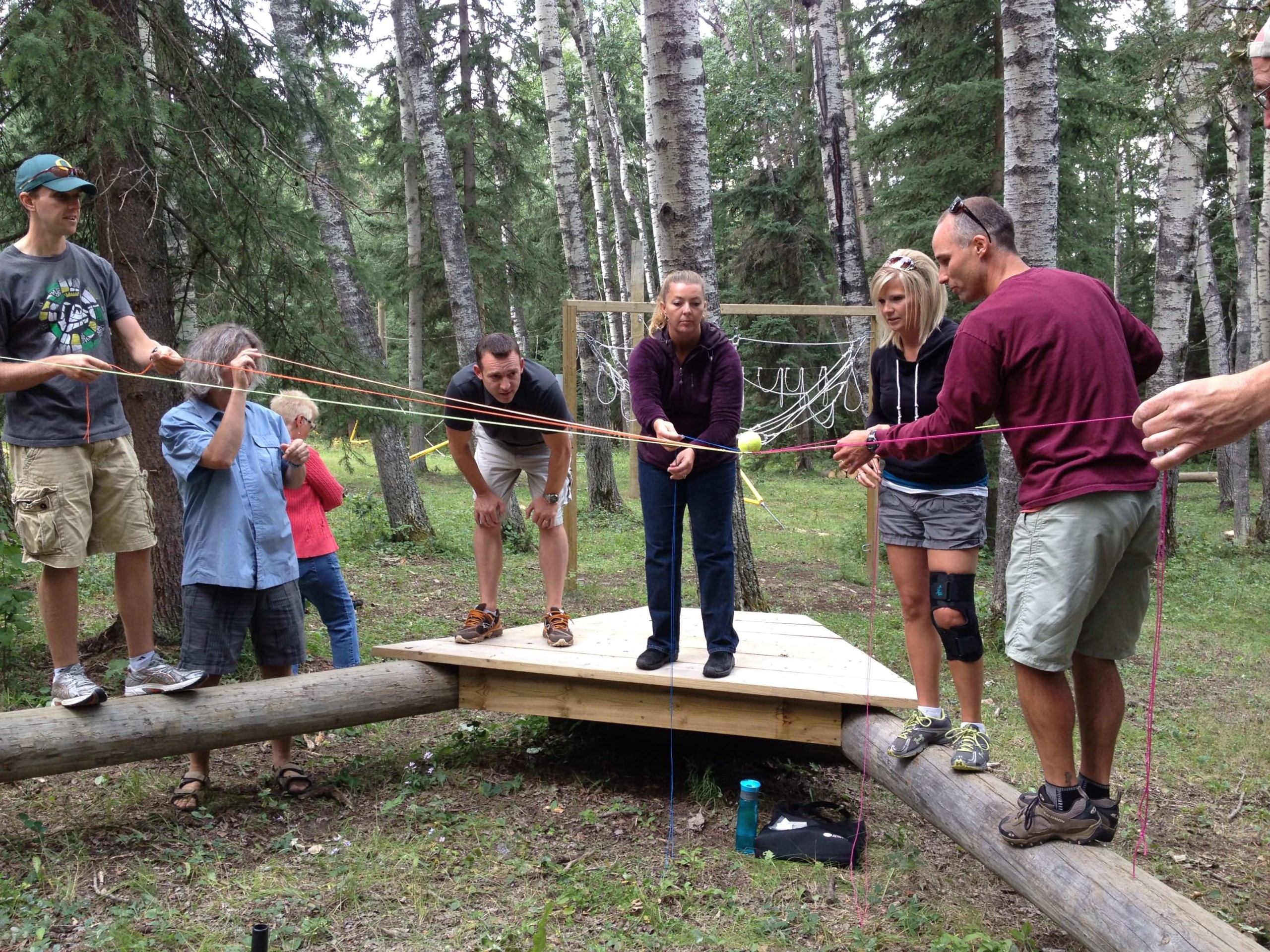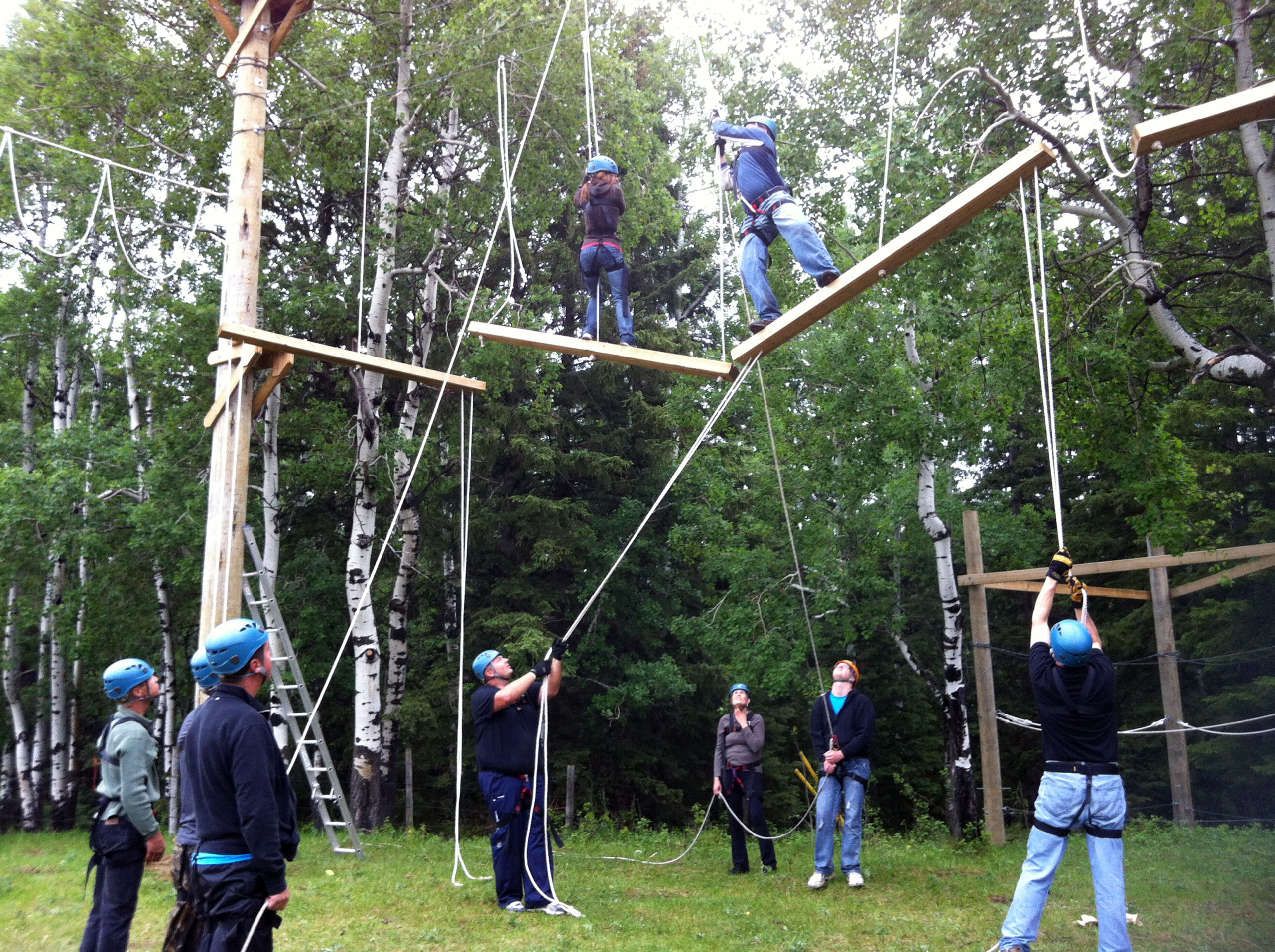 "The training helped us get to the core of our team challenges in an experiential & active way. The process works!"
J Bokitch – Owner, Hedkandi Salons
For over 10 years, we have been empowering Alberta's workforce to push their boundaries. Our team building initiatives offer an array of discovery opportunities to unlock your team's true potential. By making them fun and relatable, team members gain insight and valuable awareness that transcends into the workplace.
We recognize training comes in many forms, but when you learn by doing, individuals use more critical thinking and problem-solving skills. And they can apply it to work! Our experiential training programs mirror workplace scenarios, drawing on content applicable to the themes and barriers of your team. We involve the whole team, where they can actively engage in their own development and awareness. 
Check out our two program streams to see which one best suits the needs of your team!
Receive Funding to Improve your Team's Awareness
Canada Alberta Job Grant (CAJG)
Canada Alberta Job Grant (CAJG)
The CAJG is an employer-driven program that helps businesses like yours invest in training for current and future employees. Through this program, you have the opportunity to receive funding for two-thirds of the program cost.