The Right Tool for the Job
SOLVING DISENGAGEMENT, TEAM DYSFUNCTION & LEADERSHIP BURNOUT
through reputable, practical & results-focused tools
About Our Products
Our NexLevel Suite of learning & development tools are second to none! Reputable, relevant & relatable; our products are rooted in science, always have a business-focused practical application, and are interesting too!

At NexLevel, our products integrate into our Organizational Health Solutions, providing data that drives our results-focused approach.

The Results? Happier employees. Motivated teams. Improved Performance. Stronger capabilities. Bottom-line results.
Explore the reality of your organization's current health through a simple survey of your leadership team, ranking them on the Four Disciples of Organizational Health.
Using this data, your leadership team will set tangible goals and outline a roadmap to organizational success.
Organizational
Health Survey
Based on Patrick Lencioni's best-selling book, The Five Dysfunctions of a Team, this Assessment, used by over half a million people, is the definitive tool for leaders looking to build cohesive & effective teams. This is the perfect starting place for leaders looking to understand and overcome team dysfunction.
Five Dysfunctions
of a Team Assessment
develop engaged employees
Working Genius is an innovative assessment that helps people understand where they fit in a team, how they can add the most value, and the secret to fulfillment & satisfaction at work. It is a productivity tool that focuses on the application of learnings & practical integration.
deepen self & team Awareness
Emergenetics helps companies, employees and teams discover their individual and collective strengths to overcome significant obstacles. This science-based tool provides the blueprint to greater self-awareness, enhanced communication and productive workplaces.
how our clients get started
initial DISCOVERY CONSULT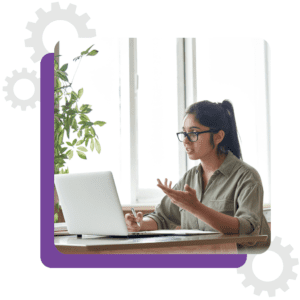 Get to know each other
Understand your needs
Share tips to help right now
See if we're a fit
CUSTOMIZE THE IDEAL SOLUTION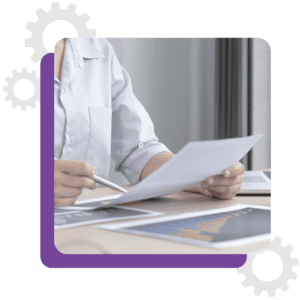 Offer solution recommendation
Review proposal, investment, and timelines
Agree on a game plan
GET STARTED & HAVE IMPACT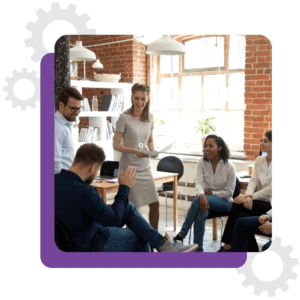 Let the momentum begin
Finalize details and get going
Tweak & adjust, as necessary
Have fun & reap the benefits