Awareness + Collaboration = Team Excellence
Lasting Results.
Guaranteed.
The greatest skill a team looking to achieve excellence can possess is awareness. Improved awareness drives their ability to understand & connect with others, leading to an ability to truly engage collaborative teamwork.  
Collaborative teams statistically are more engaged and achieve greater success for businesses. Collaborators have to trust & respect each other, negotiate to improve the final product, demonstrate accountability, and be willing to be vulnerable. Collaboration plays to individual strengths and leads to greater team performance and output.
" The learnings, reflections and tools have made our group more connected, inspired and effective."
Senior Management, Operations,
Calgary CO-OP
Our Team Excellence Training Series is a step by step team performance system that accelerates teams through the necessary steps to achieve ultimate team excellence. 
This Training Series guarantees your people will know themselves better and be able to relate to others. They will be more engaged, innovative, able to solve problems and manage today's changing workplace. 
This Series is for teams looking for value and lasting results AND it qualifies for the Canada Alberta Job Grant! 
Science of Self-Awareness

Science of Team Awareness

Intro to Collaborative Teamwork
Deeper Dive into Awareness

Engaging Collaborative Teamwork
Teamwork FUNdamentals III
Technology is disrupting the workplace.

We are disrupting teams.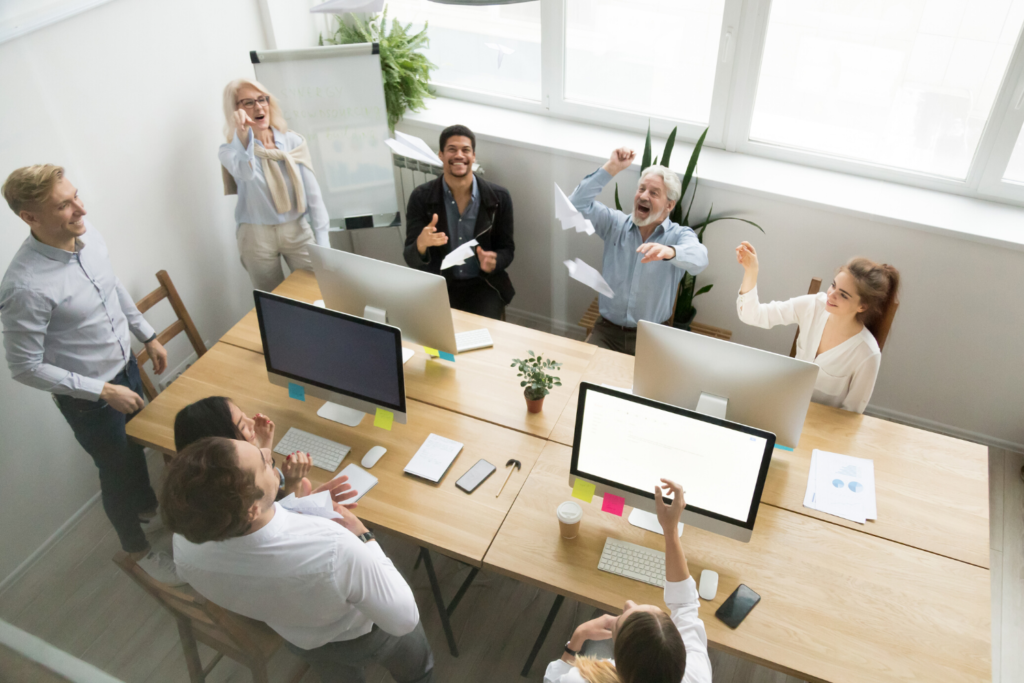 Technology has disrupted the way teams work together, making team building, as we know it, no longer relevant in today's workplace.
Teams need to come together, not by combining individual efforts, but by working collectively as equals. 
It's not enough just to work together, teams need to think together!
Ask us how to receive funding from the Government for training
Canada Alberta Job Grant (CAJG)
Canada Alberta Job Grant (CAJG)
The CAJG is an employer-driven program that helps businesses like yours invest in training for current and future employees. Through this program, you have the opportunity to receive funding for two-thirds of the program cost, to a maximum of $10,000 per trainee/fiscal year.