Six types of Working Genius
This interactive workshop provides a fast-paced, engaging approach to identifying a team's gifts and limitations so they can maximize the potential.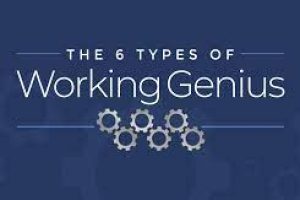 discover your GIFTS. transform your work.
Working Genius is an innovative assessment that helps people understand where they fit in a team, how they add value and the secret to fulfillment & satisfaction at work. It's quick, practical, and immediately applicable.
why working genius?
Far too many people in the world suffer needlessly because they don't understand their personal strengths and the gifts of others.

People feel guilt and lose confidence in their abilities.
Teams make inaccurate and hurtful judgements about one another.
Organizations miss targets and don't realize their potential.
Thankfully, these outcomes are easily avoidable.
Working Genius can show you how.
This session is designed to help individuals and teams understand their Working Genius to improve personal quality of life, teamwork, and performance results.
in less than 3 hours, participants will:
Explore and share their profile results with their team
Map out and discuss their team dynamics and the implications of their geniuses
Identify any adjustments and perhaps reorganize roles to better allow individuals to utilize their areas of genius
CLIENT OUTCOMES 
Maximize Joy & Fulfillment
Increase Productivity
Build Effective Teams
Lead Better Meetings
Improve Hiring
Boost Morale
Participants will leave with a tangible set of actions they can use the very next day.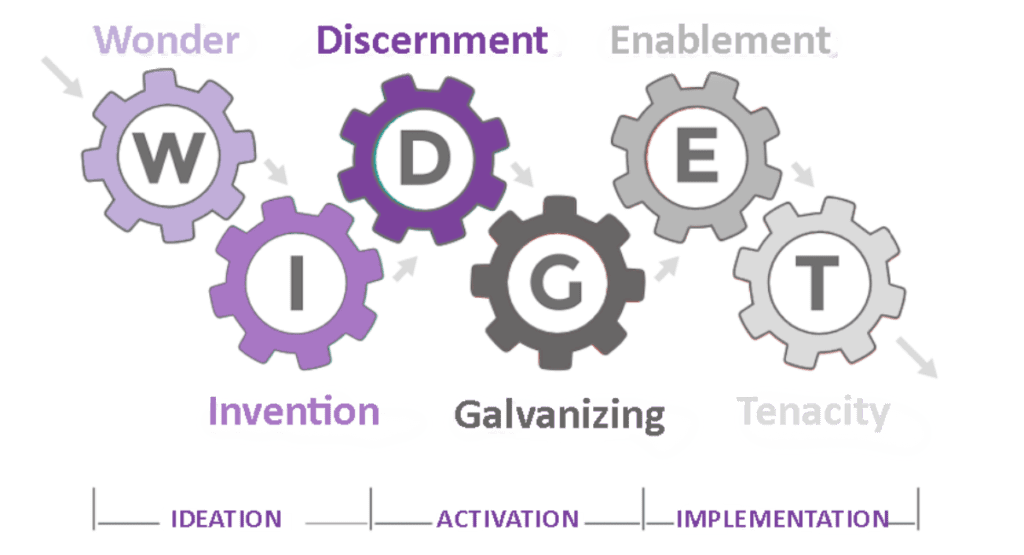 The Six Geniuses. Defined.
WORK FLOWS FROM ONE GENIUS TO THE NEXT 
Where most assessments identify how individuals show up in their world, Working Genius identifies how individuals show up in a team and in the process of getting work done.
Working Genius identifies six different stages involved in doing any kind of work. Each stage is important and each Genius contributes to the flow of work.
THE GENIUS OF WONDER
The natural gift of pondering the possibility of greater potential and opportunity in a given situation.
THE GENIUS OF INVENTION
The natural gift of creating original and novel ideas and solutions.
THE GENIUS OF DISCERNMENT
The natural gift of intuitively and instinctively evaluating ideas and situations.
THE GENIUS OF GALVANIZING
The natural gift of rallying, inspiring and organizing others to take action.
THE GENIUS OF ENABLEMENT
The natural gift of providing encouragement and assistance for an idea or project.
THE GENIUS OF TENACITY
The natural gift of pushing projects or tasks to completion to achieve results.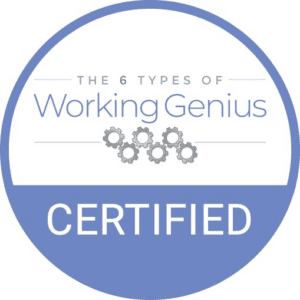 Your path to engaged employees, cohesive teams, and healthy organizations is easier than you think.