Your Path to
Organizational Success

helping leaders solve problems, save time, and secure results
By visiting this page, you have taken the first step towards business success.
Now, let's work together to cross the finish line...
About Our team training SOLUTIONS
Intentional strategy, combined with rock-solid execution, solves problems with awareness, creativity, and leveraging diversity.
Not only will you access more time in your day, but you will master accountability, clear communication, and effective meetings.
When leaders and teams are organizationally healthy, they have greater impact and tap into all the intelligence and expertise available within their people.
NexLevel solutions are fast, effective, and practical. And always grounded in our values, Fun - Connection - Excellence, to create a truly rewarding experience!
What Our Clients Have to Say

"Expert facilitation of the NexLevel team helped us understand how our actions, communication and strategies during the activities mirrored our day to day lives"

"Our afternoon with NexLevel did more in encouraging team consensus and engaging creative thinking than a year
of in-house workshops"

"Our day of team building was interactive, encompassing, challenging, rewarding; excellent facilitation drew parallels directly to the workplace"

Tara-Lee's team development workshops strengthened our team's personal relationships and ability to collaborate efficiently and effectively...

Team building should impact how team's work together and Tara-Lee's deep understanding provides a powerful experience that makes a difference...

NexLevel has shown us team development can be so much more than your usual boring training session; they get to know your team before you start...
a team training Solution to meet your needs
Leadership Consulting & Coaching
There has never been a more important time to invest in the health of your business.
As we face a post-pandemic business environment, executive teams must ensure they are cohesive, aligned & performing at their best.
Practical, Relevant & Fast
Our Leadership Consulting Solutions are focused on achieving quick results with limited resources. You have important work to do and we are here to help you do more, with less.

Your tailored Organizational Health Journey will minimize politics and confusion, build high morale and high productivity, retain top talent and accomplish great things.
Proven frameworks, reputable tools and assessments, and expert programming drives ambitious, and sustainable, results.
Are Training Budgets Tight?
This Organizational Health Series qualifies for the Canada Alberta Job Grant (CAJG), which will fund 2/3rd's of the program investment. Don't let tight budgets stop you from supporting the needs of your leaders, teams & employees.
Team & Leadership Training
There has never been a more important time to invest in the success of your leaders & employees.
In today's new world of work, all teams must ensure they are operating at their best.
Innovative, Credible & Science-Based
NexLevel's interactive workshops provide purpose-driven leaders and teams with opportunities to develop trust, healthy conflict, commitment, accountability, and results.
Developed around highly reputable tools, assessments, and frameworks, our goals are always for participants to leave better than they arrived.
With the goal of improving individual self-awareness and team insight, NexLevel workshops develop people who make sound decisions, build strong relationships, and communicate effectively.
Team Building (that doesn't suck!)
Somewhere along the way, team building became cheesy and ineffective. We are here to challenge the status quo through meaningful team experiences. Our approach to team building combines strategically-designed play with expert facilitation, delivering accelerated results.
1. Playshops
Research shows we learn best at play; it stimulates our imagination, helps us adapt, and learn to solve problems. NexLevel Playshops are great for teams looking to get to know each other and learn to be a better team.
These highly interactive sessions are strategically designed to challenge how well your team connects, communicates & collaborates. Laughs and learnings guaranteed!
2. Retreats
Escape from technology, connect face to face, and build a stronger team. No matter what your team has experienced over the last few years, they will benefit from a unique and engaging offsite team retreat.
The perfect combination of connection, bonding, fun, and learning! NexLevel Retreats offer a transformative experience that will make your employees feel valued and return to work with renewed energy.
how our clients get started
initial discovery consult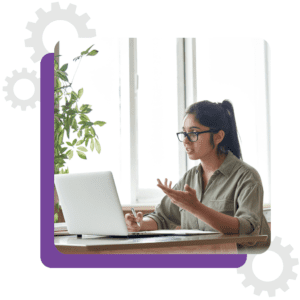 Get to know each other

Understand your needs

Share tips to help right now 
See if we're a fit
customize the ideal solution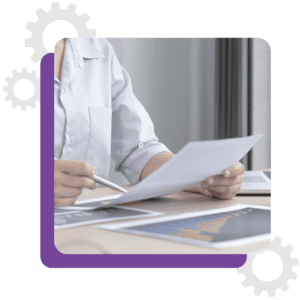 Offer solution recommendation

Review proposal, investment & timelines

Agree on a game plan

 
Get Started & Have Impact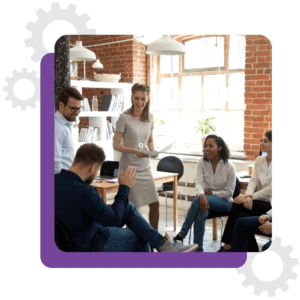 Let the momentum begin

Finalize details & get going
Tweak & adjust as necessary
Have fun & reap the benefits