Helping leaders build HEALTHY & EFFECTIVE ORGANIZATIOns
Aligned Leaders
Cohesive Teams
Engaged Employees
"Working with NexLevel was amazing. I highly recommend any organization that is looking to elevate its leadership teams to the "NexLevel" to invest in this program." - AVEVA
Organizational Health is the multiplier of an organizations intelligence and perhaps the last remaining domain of sustainable competitive advantage.
Are you ready to level up?
   Take this quick survey and assess the health of       your senior leadership team. 
The Case for Organizational Health
Most organizations invest in being smart, but too few invest in being healthy.
A healthy organization uses their strengths, seizes opportunities, attracts & retains the best people,

manages uncertainty, and achieves their goals.
If your company isn't healthy, it can't tap into it's intelligence.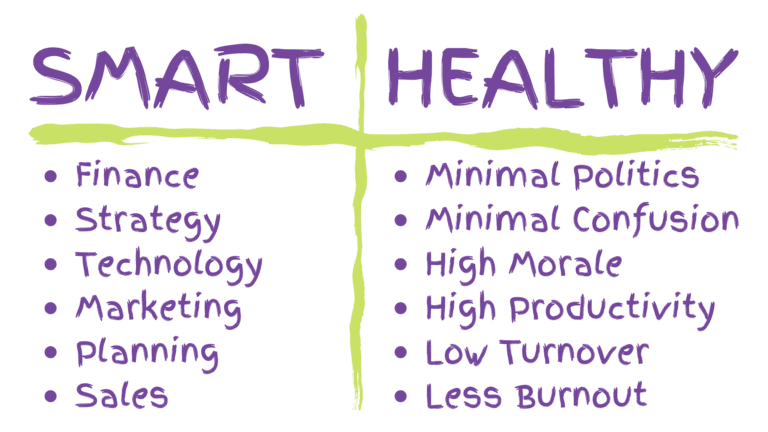 What IS YOUR BIGGEST PAIN?
CONFUSION AMONG YOUR LEADERS?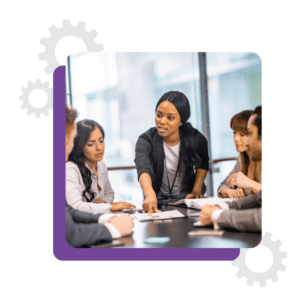 We can help you:
Create leadership alignment to guide effective decision-making. 

Identify your leadership team's most important priority & action plan.

 

Address the effectiveness of your leadership team meetings.
LACK OF TRUST AMONG YOUR TEAMS?
We can help you:
Address the natural human tendencies that derail teams.

Replace politics and confusion with vulnerability-based trust & cohesion.

Identify key focus areas to shift your team from dysfunction to results. 
POOR EMPLOYEE MENTAL HEALTH?
We can help you:
Dismantle the root causes of frustration & anguish at work.

Improve self-awareness; a key indicator of employee happiness. 

Provide actionable advice on how to overcome burn out & overwhelm. 
Organizational Health Experts since 2010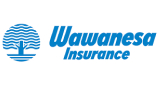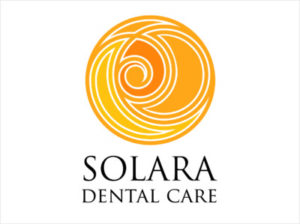 about nexlevel Premier Organizational Health Consulting Firm
Dedicated to partnering with purpose-driven leaders who are committed to their people and willing to do what it takes to build a successful & effective organization.
We work with:
CEO's, Presidents, SVP's, VP's & Directors
Leadership & Executive Teams
Project, Functional, Cross-Functional, Hybrid & Virtual Teams
Our team is passionate about custom-designing solutions to solve real problems around burnout, overwhelm, turnover, and politics. If you are committed to unleashing the potential in your people, we can't wait to help you tap into the only remaining differentiator to organizational success.
What Do We Do?Build Healthy, Effective & Successful Organizations
By solving your problems and overcoming roadblacks with custom-designed solutions to address your immediate needs.
At NexLevel, we help you build strong cohesive teams, achieve leadership clarity, and ensure effective communication. We provide guidance on how to experience less burnout and more success.
We focus on trust, healthy conflict, commitment, and accountability. Participants achieve greater awareness and the ability to apply these insights to improve their day to day work experience.
Ultimately, we deliver outstanding, and sustainable, results.
The Right Solution
Using proven tools, reputable frameworks, and practical experiences, we customize solutions to address your specific leadership, team, and employee pain points.
Organizational
Health Consulting
Practical & Relevant
Customized Journey
Team &
Leadership
Development
Science-Based Tools
Reputable Frameworks
Executive
Team
Building
Fun & Interactive
Expert Group Facilitation
What Our Clients Have to Say

"NexLevel helped us understand how to use our strengths to build a collaborative and effective team"

"The learnings, reflections and tools have made our group more connected, inspired and effective."

"Sessions were set up in a great format & the opportunity for self-reflection was valuable, insightful and practical"
Start the Conversation Now

Improve your
Self Awareness
In just 5 minutes, learn how your strengths can help you be a better leader & accelerate your organization's success. 

"Working with NexLevel provided us tools and techniques to elevate our leadership team; we are now more cohesive, we have a deeper appreciation for each other's strengths and working styles. "

"Positive team experience for our leadership development; Tara-Lee's expert debriefs improved overall team communication and success! Also, the entire program was very engaging and fun!"

"Powerful learnings and takeaways that helped our leadership team understand the dynamics of each member, bridging diversity and increasing efficiencies in the workplace"