Your Path to
Organizational Success

helping teams overcome barriers and become uncommonly effective
We work with leaders who are ready to engage and
looking for meaningful and tangible results.
CHANGE CATALYSTS THAT DRIVE IMPACT
If you are looking for great insights, valuable content, or the next best tool on the market, we may not be the right firm for you.
If you are looking for learning stickiness and lasting business impact, then we will show you how to do that.
We are in the business of creating sustainable behaviour change that improves the health of your organization rather than simply providing training, content and experience.
Fast. Effective. Practical. Your team has work to do. We can help.
What Our Clients Have to Say

"Expert facilitation of the NexLevel team helped us understand how our actions, communication and strategies during the activities mirrored our day to day lives"

"Our afternoon with NexLevel did more in encouraging team consensus and engaging creative thinking than a year
of in-house workshops"

"Our day of team building was interactive, encompassing, challenging, rewarding; excellent facilitation drew parallels directly to the workplace"

Tara-Lee's team development workshops strengthened our team's personal relationships and ability to collaborate efficiently and effectively...

Team building should impact how team's work together and Tara-Lee's deep understanding provides a powerful experience that makes a difference...

NexLevel has shown us team development can be so much more than your usual boring training session; they get to know your team before you start...
Leading a Healthy Organization
When organizations are healthy, they are able to access all the intelligence and expertise within their people. Executive team cohesion and alignment are the first steps on your org health journey.

Whether navigating conflict, managing growth, planning for an uncertain future, or navigating a crisis, our flagship experience will help you minimize politics and confusion, build high morale and high productivity, retain top talent, and accomplish great things.
Are Training Budgets Tight?
This Organizational Health Series qualifies for the Canada Alberta Job Grant (CAJG), which will fund 2/3rd's of the program investment. Don't let tight budgets stop you from supporting the needs of your leaders, teams & employees.
Team & Leadership Development
NexLevel's interactive workshops provide purpose-driven leaders and teams with opportunities to develop trust, engage healthy conflict, drive commitment, develop accountability, and deliver results.
Using around highly reputable tools, assessments, and frameworks, our goals are to design content that inspires behaviours to support your desired outcomes. NexLevel workshops develop people who make sound decisions, build strong relationships, and communicate effectively.
Team Building Retreats
Escape from technology, engage face to face, have fun, and learn to be a better team. Research proves the benefits of a meaningful shared team experience in promoting creativity, minimizing distractions, and building trusting relationships.
NexLevel Retreats are hosted at our facility, Red Lodge Ropes Course, a short hour north of Calgary.
Team Building Playshops
Research shows we learn best at play; it stimulates our imagination, helps us adapt, and learn to solve problems. NexLevel Playshops challenge the status quo and are great for teams looking to build stronger relationships and improve their teamwork.
These highly interactive sessions are strategically designed to challenge how well your team connects, communicates & collaborates. Laughs and learnings guaranteed!
We recognize where most people-investments fail & have developed a process that drives impact, guarantees ROI, and provides meaningful data.
three powerful steps to organizational impact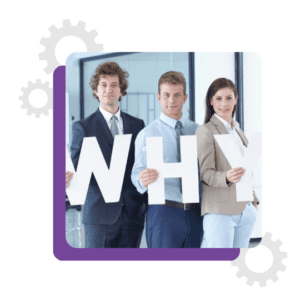 Before we talk about what we're going to do for you, we need to uncover your why. Achieving clarity on your hoped-for future allows us to start with the end in mind. Think bigger before going smaller.
We will then uncover the behaviours that will drive your desired outcomes and focus on inspiring people towards new patterns and cascading improvement throughout your organization.
Through progress tracking, we make the invisible visible. We prove and amplify behaviour change through real-time reporting. You will see who is applying what and to what effect.