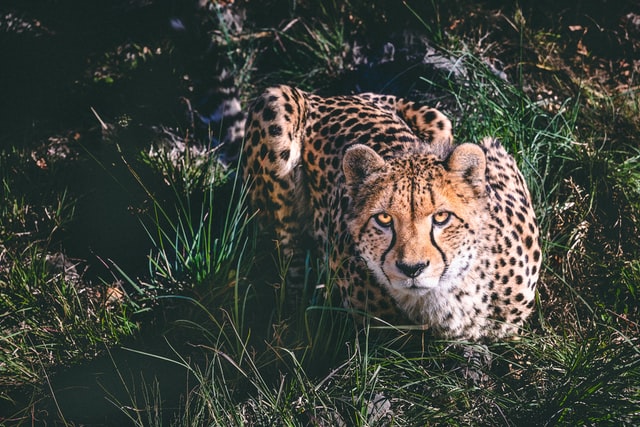 The concept of  '5 ways to adapt to win' is important, in that, if there's anything we've learned from the pandemic, it's that you need to be prepared for unexpected market changes. Businesses, organizations, and companies worldwide have suffered massively because they weren't ready for this drastic change happening across all industries. Those who continue to stand tall had one thing in common as a part of their organizational culture: adaptability in the workplace. 
Adapting quickly and early requires an organizational culture that is built on the values of teamwork and togetherness. Businesses that understand this focus on improving team productivity. They believe in the idea of team collaboration and quick wits! They know how to adapt to win, which is how they sustain and improve their growth, despite the ups and downs in the market.  
Don't Adapt To Cope, Adapt To Win
.
Good business adaptation doesn't just help you sustain in bad times, but also enables you to grow when others are struggling to stay alive. It involves:
Noticing changes quickly and in real-time

Taking appropriate measures to combat difficult situations

Being prepared for the worst and taking advantage of every circumstance

Adopting new strategies authentically 

Making quick decisions based on real-time data 

Implementing and experimenting with new economic and practical strategies
Adaptability in the workplace requires a collaborative effort within the business team. The real power is to adapt to win instead of adapting to just survive. 
The Power of Stories
You're probably familiar with Piers Morgan's story, who paid for the parking tickets of all NHS workers who did not have money for hospital parking. Do you know what happened after his story went live on TV? The government decided to make hospital parking free. That's the kind of impact stories have! 
On your road to business adaptation, it is essential to incorporate stories that emotionally attract and affect the audience. Your audience should be able to either relate to the story or feel emotionally touched by it. When you adapt to win, be smart; figure out what your audience likes and reacts to. Then, deliver accordingly. 
Five Ways You Can Adapt To Win 
To learn how to adapt to win sounds harder than it is. If you understand how to improve team productivity, maintain adaptability in business, and prioritize team collaboration, you're well on your way! 
Here are five foolproof ways you can 
adapt to win
. 
1. Prioritize Customer Engagement With Design Thinking
If you wish to adapt to win, identify your priorities – your customers. Focus on building a healthy relationship with your client and customer circle. Understand their needs and preferences. Identify what your customers want and keep your focus on them at all times. If you fail to adapt to their changing lifestyle and needs, they'll look for other service providers who have already adopted the new norms.
For example, customers have quickly shifted to digital banking solutions for online shopping to avoid a physical exchange of cash. If you don't get on board and offer digital payments rapidly enough, you'll lose your audience. So, your goal should be to focus on your customers and adapt to their needs continuously. 
2. Work On Brand Utility
Other than your primary product or service, how useful are you to your customers? Focus on brand utility and make sure you're always offering something valuable to your audience. Since the economy is facing a significant downfall during the pandemic, not everyone is willing to shop all the time. So, selling your products and services 24/7 should take the backseat for a while. Instead, focus on why your audience should stay with you even if they don't want to buy anything. 
For example, let's suppose you own a bakery. Not everyone wants to order cookies and cakes all the time. So, what should you do to retain your audience even though they're not continuously buying from you? Offer value. You could give out amazing recipes, baking tips and tricks, decoration ideas, and whatnot! The key is to be useful. 
3. Embrace Digital Innovation
Bringing adaptability in the workplace also includes digital upgrades. The world of technology is bringing newer things to the table every day. As a business in the modern era, you must be aware of these technological advances and incorporate them into your business. Audiences today are fast and up-to-date. If you want to adapt to win, you must move with them at their pace. Embrace digital innovation so you can stay relevant and thrive even during a pandemic. 
Plus, modern technology has its way of making things easier for your team as well. So, make jobs more manageable for maximum business adaptation and incorporate more technology in your work and your office. 
4. Focus On Offering Value
When you adapt to win, you focus on the value you provide to your audience and customers. With the economy down in the dumps because of the pandemic, and most businesses having been shut down, why should anyone purchase your $200 gadget? You will find more success by reminding your audience why your product or service is worth the investment, why they'll never regret purchasing, and how you are different. 
Effective communication and delivery of these values can make or break your sales chart. You must know your customer's needs – identify their problems and convince them that you have the solution.
5. Enhance Internal Communications
Finally, as mentioned earlier, adaptability in business comes from a team effort. Team members and the relationship they have with their leader makes a huge difference. Enhance the connections and communications within your business team and notice how quickly the growth charts go up. Make sure you are transparent with your team. Go the extra mile and accommodate their needs. A happy team that communicates well can fasten business adaptation tremendously and also make it easier for everyone involved to adapt and win. 
Final Thoughts 
By now, we've established that team communication and productivity are an essential part of business growth. If you want to learn more regarding how to improve team productivity, NexLevel is the place you're looking for. NexLevel can help you improve your team collaboration by offering personalized self-insights for each participant as well as carefully designed sessions on team discovery and effective communication. 
You'll learn how to collaborate, communicate, and work together to build a healthy workplace environment.  Contact us today.
Focusing on making your team stronger will eventually help you adapt to win. A vigilant, enthusiastic team can fully prepare a business for whatever hits it, be it a technical error or a global pandemic! 
Further to this topic, Patrick Lencioni's elaborates and adds more value in his book 'The Five Dysfunctions of a Team'